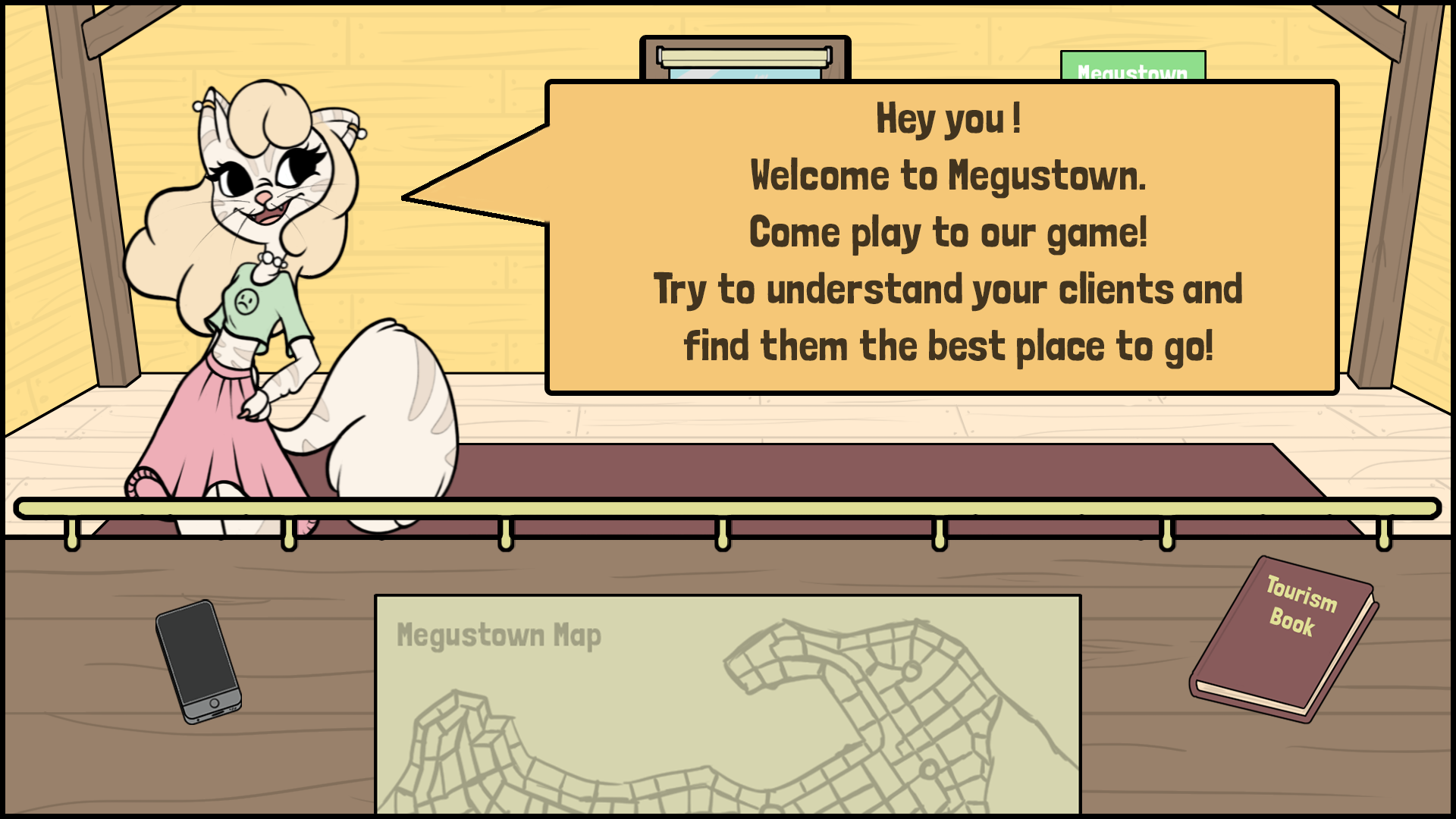 Megustown
Megustown is a game created on the occasion of a game JAM, in which you embody an employee whose task is to orient clients who are looking for a hotel or restaurant, according to their criteria. Use your translation app to understand their dialect through a mini game. Remember that you are noted, so be careful not to make mistakes !
Tutorial
A customer arrives and speaks to you in a dialect that you do not understand.
Click on the phone to start the mini translation game.
Depending on your success in the mini game, you will get all or part of the sentence translation.
Then, click on the map to direct the guest to the appropriate hotel or restaurant.
Finally, you get the result!

Credits
Game Artist : Paul Gaffney
Game Artist : Mallaurie Le Bihan
Game Designer : Quentin Chailleux
Game Designer : Alexandre begis
Game Programmer : Corentin Lelong

Game Programmer : Siméon Malaret
Game Programmer : Camille Lavarde

Sound Designer : Yoan Agostini